1. Dogs have their own unique nose print that we can use to identify them, like fingerprints in humans.
2. In South Carolina, the sentence for hitting your dog is longer than hitting your wife.
3. Humans have 9000 taste buds, however, dogs can make do with only 1700 that they have.
4. In the song, 'a day in the life', Paul McCartney (singer), added an extra high pitch sound that only dogs can hear, for his Shetland Sheepdog, Martha.
5. Cambridge University's move to not allow Lord Bryon to bring his dog, lead him to a revolt and he got a bear instead.
6. Ever wondered why dogs don't sweat even after all that fur and playing in the sun all day long? This is because dogs only have sweat glands in between their paw pads.
7. Think you have a good sense of smell? A dog's sense of smell is 100,000 times more than yours.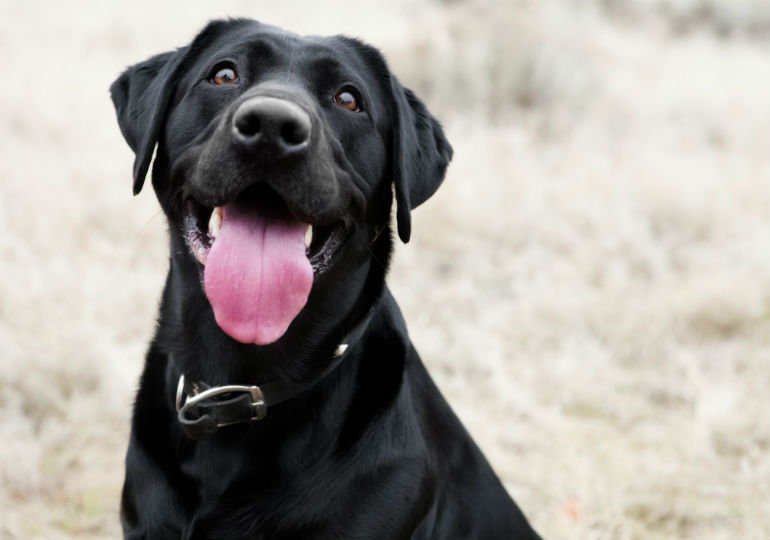 8. A special membrane called Tapetum Lucidum in the eyes of the dog allows them to sleep in the dark.
9. Do you think that spiked collars are just an accessory? Your assumption is wrong, as they originated from ancient Greece and were used to protect the throats of Dogs from wolf attacks.
Source
10. All dogs that have ever existed, have descended from Tromacutus, a hyena –like species whose existence dates back to 15 million years ago!
11. The famous mythical guardian of the Underworld in Greek mythology is a 3 headed dog named Cerberus.
12. It is proved that dog can actually smell some cancers.
13. 1 million dogs in the USA are estimated to be named as the primary beneficiaries of their owner's will.
14. The oldest dog ever is said to have lived a long life of 29 years and 5 months.
15. In the USA more than 1 in every 3 families is said to have a dog.
16. There are only two dog breeds that have a black tongue: the Chow Chow and the Sharpie.
17. The fastest dog on earth is the Greyhound which can run up to 45 miles per hour.
18. The Newfoundland breed was bred to help fishermen and therefore have a water resistant coat and webbed feet.
19. The Norwegian Lundehund is the only dog breed to have six toes on each foot.
20. Bloodhounds have the ability to trace scents that are over 300 hours old!
21. The African wolf dog breed, Basenji, is the only breed that cannot bark!
22. Some of Michael Vick's fighting dogs actually became therapy dogs with the help of ASPCA.
23. There is a border Collie called chaser who can recognize up to 2000 words.
24. The first Hollywood dog star performed in Tin Tin after being rescued from the first world war.
25. Fido, Abraham Lincon's dog, followed his foot's steps. He was assassinated as well.